Watch the video and learn more from Dr. Esselstyn about plant-based diet: to lower your cholesterol naturally and reverse heart disease.
If you're looking for Plant-Based Diet Recipes, you can check out the following pages: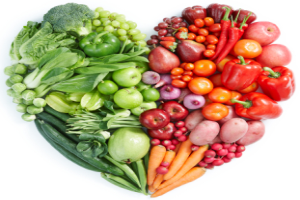 Dr. Campbell and Dr. Esselstyn are recommending to adopt plant-based diet to fight diseases: cancer, obesity, heart disease and chronic illnesses.
Killer diseases flourish in the United States. The "war" on these killers began decades ago; yet every minute in the United States one person dies of heart disease and another of cancer.
In US heart disease kills 710,760 each year.
Meanwhile, these diseases are rare in other parts of the world.
The information below are excerpts from Vibrant Life Health magazine (issue May /June 2011). Heather Kolich reports her personal interview (January 5, 2011) with Dr. Campbell, Dr. Esselstyn and also his wife Anne.
Top Doctors Recommend Plant-Based Diet to Reverse Heart Diseases, Boost Overall Health
The results of both doctors' studies following below, along with analysis of data from around the world, have led them to conclude that most of the chronic diseases Americans develop are actually food-borne illnesses. These chronic diseases are a result of our "Western" diet: meat-centered, protein-heavy, and rich in fats and sugars.
In the documentary film Forks Over Knives, Campbell and Esselstyn demonstrate their findings so that food consumers—can learn to make nutritional choices that fend of disease, lose weight, and boost overall health.
What both doctors recommend? Dump all animal-derived foods, processed food products, and oils; and adopt a whole food diet: Plant-based Diet.
Dr. Campbell: Plant-Based Diet – Turned Off Cancer Cell Growth
Dr. T. Colin Campbell, a nutritional biochemist and Professor Emeritus at Cornell University, has been working for decades to untangle the relationship between diet and disease.
According to Dr. Campbell, "the nutrients in animal-based foods are quite different from plant-based foods. Milk proteins stimulated cancer growth—all the amino acids were there and available. With plant proteins, the composition of amino acids is not quite right [for cancer growth.] They didn't supply the same fertilizing effect."
In other words, food from animal sources turned on cancer cell growth. Food from plant sources turned off cancer cell growth. In laboratory tests, these results proved true for both liver and breast cancer, with four different carcinogens, and in two different species.
Dr. Esselstyn: Cardiovascular Disease from Western Diet
Dr. Caldwell B. Esselstyn, Jr., a former surgeon who is now director of the Cardiovascular Disease Reversal and Prevention Program at Cleveland Clinic's Wellness Institute, uses nutrition to halt and reverse heart disease.
Dr. Esselstyn was a successful surgeon at Cleveland Clinic. He became disillusioned with conventional medical treatments for cancer.
Dr. Esslestyn says, "No matter how much surgery I did, I wasn't solving the casual problem. Around 1983 or 1984, I decided the way to get at cancer was through the heart. I think there's an area where all experts would agree on cardiovascular disease. The Western diet continually damages the endothelium—the guard cells of our blood vessels. Certain foods injure endothelial cells. What foods? Processed oils, dairy products, and any food that had a face and a mother. We take those poor little endothelial cells and hammer them day after day. By our 20s, we have cardiovascular disease."
Dr. Esselstyn Plant-Based Diet Treatment- Achieved Lower Cholesterol, Stopped Heart Disease
Dr. Esselstyn designed a clinical trial to test the effects of nutrition treatment on a group of patients with severe coronary artery disease.
Between 1985 and 1988, 22 patients joined the trial. The treatment consisted of cholesterol-lowering medication and a strict, plant-based diet—whole food diet with no additional oils.
Before entering the trial, 17 patients had experienced 37 heart events, including bypass surgery, heart attacks, and strokes. Throughout the trial, the patients achieved significantly lower blood cholesterol and triglycerides (the stuff that causes artery-blocking plaques), stopped the progression of their heart disease, and reversed its effects in many instances. They also had no further cardiac events.
Eleven of the participants continued with the trial for an additional five years, gaining even greater progress against their disease. Some of them still follow the plant-based diet, more than 20 years after the trial began.
Cholesterol Goes Down, Illness Cure from Plant-Based Diet
Dr. Campbell says, "If you try to size up nutrients in terms of where they come from, plant-based foods increase health; animal foods detract. The best kind is whole, just as nature made these foods. Instead of us consuming whole foods, we consume too many animal-based foods and processed foods. The ideal food is the whole plant. When you eat it that way, you get amazing results. Cholesterol goes down, you can cure illness."
Dr. Esselstyn says, "The single most important thing is what goes through your lips. That determines whether your disease progresses or regresses. If everyone started eating to save their heart, we'd really empty out the hospitals. This same approach doesn't apply only to heart. It applies to other organs as well.
Americans assume we have to eat lots of meat to get protein. American eats about 222 pounds of meat each year, taking in 70-100 grams of protein every day. Along with this excess protein comes extra fat and cholesterol. This creates an environment that nurtures cancer cells, heart disease, and a host of chronic illnesses.
The good news is, plants have protein, too. And according to Dr. Campbell, it is present in sufficient amounts in plants to supply all the protein our bodies need.
What else do grains, vegetables, and fruits bring to the table? In addition to protein, they contain loads of vitamins, minerals, fiber, and age- and cancer-fighting antioxidants. What don't they bring? Excess calories, fat and cholesterol.
Start Plant-Based Diet
If the evidence convinces you to adopt a whole food, plant-based diet, where do you begin?
"You can modify old recipes," says Dr. Esselstyn's wife, Anne Esselstyn, who provides counseling and workshops to patients beginning the diet. Over the past 26 years of following the diet with her husband, Anne developed 150 recipes that don't use meat, dairy, or additional oils. For recipes from Dr. Esselstyn's book Prevent and Reverse Heart Disease – click here → Plant Based Diet Recipes: Lower Cholesterol Diet.
An even better approach according to Dr. Campbell and the Esselstyns: Dump your old diet completely. Dr. Esselstyn says, "The endothelial cells recover very rapidly when you take away injurious foods."
If we change suddenly, in about 1 month for salt and 3-4 months for fat, we adapt to the new tastes and don't want to go back."
Source:
Heather Kolich, Vibrant Life Magazine, May/June 2011, pp. 5-8