Eat These to Lower Your LDL Cholesterol Levels
The latest research shows: eating these certain cholesterol lowering foods by adding them to your daily diet, can lower the artery-clogging LDLS! See food list below…
Cardiologists wish everyone would eat these foods!
Keeping "bad" LDL cholesterol levels below 100 mg/dl can cut your risk of heart disease by 50%.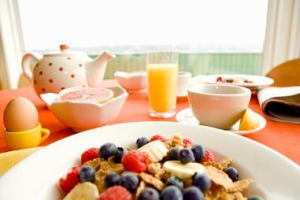 Here are TOP Foods:
Nuts – Reduce LDLs by 33%
The benefits of eating 2 oz. of nuts daily:
reduce your total cholesterol by 25%
lower your artery-clogging LDLs by 33%
raise your healthy, artery-clearing HDL cholesterol by 11%
David Katz, MD, of Yale University's Prevention Research Center explains,
"Nuts are rich in monounsaturated fats, the kind that help the liver keep its cholesterol production in check."
According to Woman's World mag.
"Eating nuts will cut your your risk of clogged arteries and add 5 more years to your life!. Research shows monounsaturated fats are such powerful appetite suppressants that women who eat unlimited amounts naturally eat less of other foods, and so don't gain weight."
Mineral Water Lowers LDL Cholesterol by 15%
Sipping two 8-oz. glasses daily of mineral water reduces LDL cholesterol production by 15% — Spanish researchers say.
Carolyn Dean, MD, author of The Miracle of Magnesium explains:
"Mineral waters contain magnesium, calcium and other healing elements that lower LDL production in the liver."
Oatmeal Controls Cholesterol Production
The food you eat in the morning improves your liver's ability to control cholesterol production. It lowers the unhealthy LDL cholesterol by 10%.
Dr. Katz, author of The Way to Eat says,
Eating Oatmeal is doubly smart. Each cup contains 2 grams of soluble fiber, molecules that act like sponges in the intestines, soaking up fat molecules before they can reach the bloodstream."
If you enjoy eating one bowl daily — this will result another 5-point drop in cholesterol — and a 15% lower risk of heart attack and stroke.
Food tip from Woman's World magazine:
Stir wheat germ into your cereal and add it to casseroles. It's rich in cholesterol-lowering plant sterols, and eating a few tablespoons daily helps cut LDL cholesterol production by 8%.
Cranberry and Orange Juice for Your Liver
If you can't eat the recommended 8 – 10 servings of LDL-lowering-fruits and veggies daily — try sipping 2 tall glasses of cranberry or orange juice daily.
Calcium-enriched cranberry juice and orange juice lower blood levels of LDL cholesterol by 12% or more.
The liver's ability to keep cholesterol production in check will be improved — when the cranberry's polyphenols and orange juice flavonoids are combined with calcium.
Red Grapefruit Pushes LDL Cholesterol Numbers Down
Eating one ruby-red grapefruit each day cuts LDL cholesterol by as much as 20%. This works even for women whose cholesterol is sky-high and stubbornly resistant to statin drugs.
The red-grapefruit's rich supply of antioxidants prevents the liver's tendency to go overboard when it's producing plaque-forming blood fats.
Recent study at Johns Hopkins University shows:
Women who eat grapefruit of any color daily effortlessly shed up to 20 pounds in 3 months.
According to the researchers: Each grapefruit is packed with at least 12 grams of appetite-suppressing fiber.
Apples: Keep Your Cholesterol Levels in Check
Each 5 oz. apple contains 3 grams of pectin, a unique soluble fiber that binds to bad fats in the intestine, blocking their absorption.
Scientists have discovered that apples are:
Rich in flavonoids, compounds that reduce cholesterol's ability to cling to arteries by as much as 38%
Top source of d-glucaric acid – a substance that cuts the formation of LDL cholesterol in the liver by as much as 35%!
The study-proven dose: 1 medium apple — or roughly 1 cup of applesauce, crisp or pie — daily!
Other Cholesterol-Lowering Foods:
The following foods that lower LDL cholesterol in small doses… Adding one of these foods to your daily diet can send your levels of "bad" cholesterol down by 7%!:
Flaxseeds – 1 Tbs.
Psyllium – 1 Tbs
Barley – 1/2 cup
Beans – 1 cup
Shiitaki mushrooms – 1/2 cup
Carrots – 1/2 cup
Reference:
Woman's World Magazine, 1/19/09, p. 14